We picked out a Christmas tree last week at Junction Lumber outside Potlatch. Berlyn had fun running around in the snow.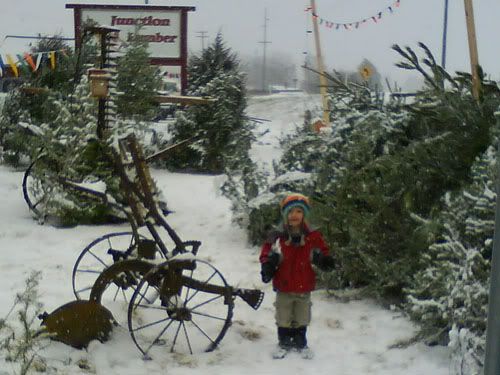 They have a little menagerie going at Junction Lumber. Berlyn loved the geese, even when they nibbled his hands.
Earlier he had a blast playing in the snow.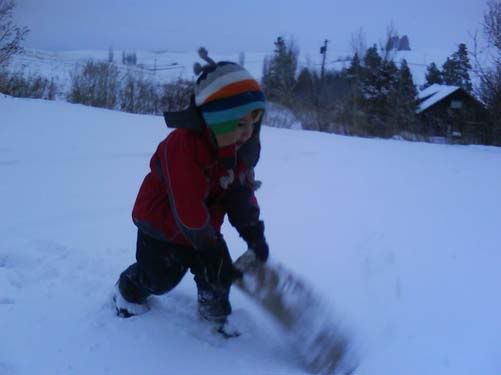 Ever since this summer he has liked to push a rake around the yard and "harvest". The rake is is combine and different rakes are different combine headers for different crops. He settled on a pea-bar header as the best way to harvest snow. According to him it works the best. Don't ask me about details, his logic is a bit tortuous when he's pressed for details.